Showing 1–12 of 20 results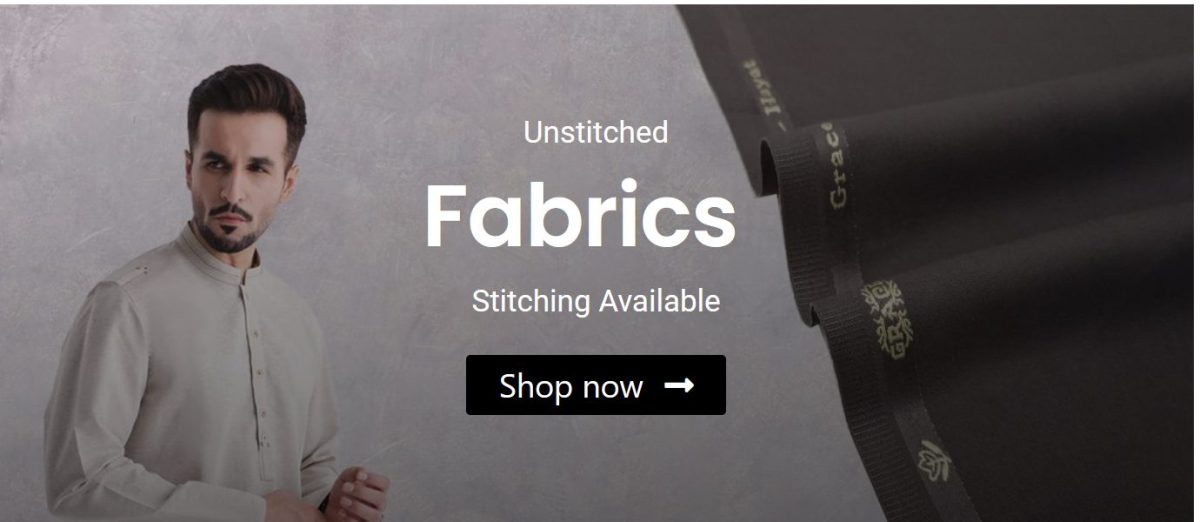 Gul Ahmed textile mills started trading in the early 1900s. It is the oldest and most trustworthy brand in Pakistan. Gul Ahmed has always been a trendsetter for ages. Gul Ahmed introduced a wide range for men to add style to their wardrobes with eastern and western modernized designing. At Gul Ahmed, we came up with a premium quality lawn, cotton, and exclusive chairman latha for our customers. Our motto is to provide excellent quality services on a pocket-friendly budget. Gul Ahmed always meets your style with sophistication and grace. Our primary goal is to give fashion and style to our customers because we admit that style and fashion is the most significant part of our lives. We strive to bring elegance and style in at affordable prices and make it possible to deliver our best at your doorstep with love and reliability.
Trendy Gul Ahmed unstitched cotton at reasonable rates:
As the weather changes completely, everyone wants to upgrade their wardrobes with some trendy outfits. It is never too late to bloom with the attractive collection of Gul Ahmed. Our cotton collection 2022 is an exhibit in our stores now. It is the most prominent fashion store in Pakistan, with more than 100 outlets, but it also operates worldwide. Gul Ahmed's cotton price is more affordable than other competitors. If you are terrified of traffic jams and this brutal weather, there is no need to worry about this. We at Abbas Cloth House provide you with the best and most reliable services at your doorsteps. Our reasonable prices always please our customers to upgrade their wardrobe with quality and class. Gul Ahmed is just your perfect fix in a pocket-friendly manner. In the fashion industry, we always have a good track record. We are always concerned with customer reliability and ease. What are you looking forward? We are here to serve you with our latest cotton collection 2022 in our stores and online. We are just one click away. Just click to add cart and add your favorite fabrics and designs to your wardrobe.