Showing 1–12 of 74 results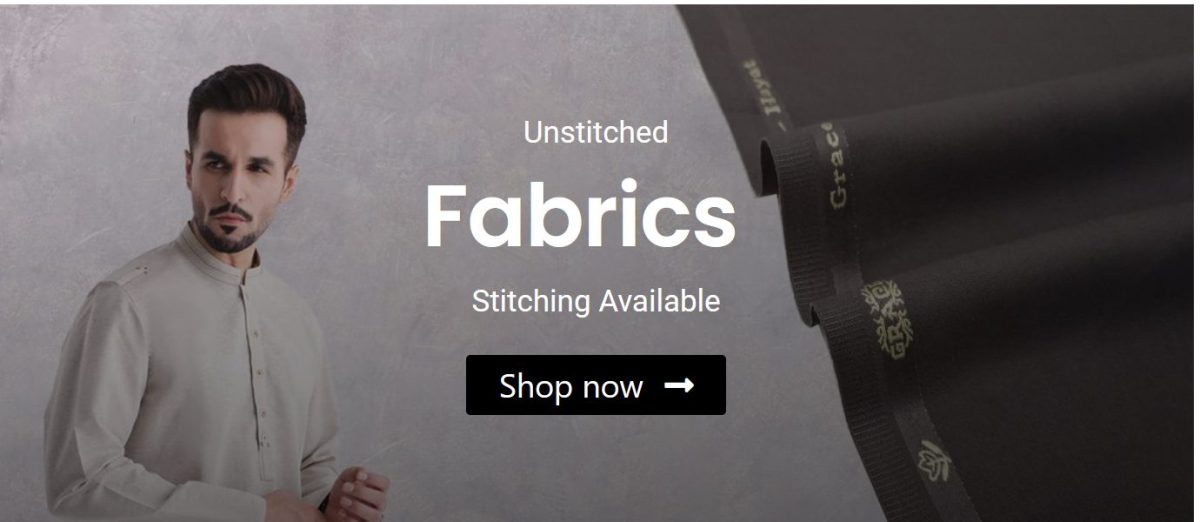 Hand-spun and hand-woven fabrics are known as khaddar. Cotton fibers are typically used for khaddar. This material is made up of 100% natural fibers and originates from the eastern parts of the Indian subcontinent, although it is now used extensively in India and Pakistan. Though most often associated with cotton-woven cloth, khaddar can also mean any fabric that has been woven into wool by hand using a device called a charkha. There is no way we can ignore the importance of traditional touches to modern wear – whether it comes in style or fabric selection. Khaddar is one essential component that cannot be neglected. Today's men are always looking for new ways to create a style statement with an appealing and stylish feel. Khaddar colors create a striking palette on men's clothing, making it more appealing to the eye.
Men who like to stay in their comfort zone can also choose solid or sober neutrals like khaddar cloth. This multipurpose fabric is incredibly versatile as it provides warmth in winter and coolness in summer. Washing enhances its look over time, the more you wash it, and the fresher it looks. It has a shelf life of about 4 to 5 years and is not easily worn out. Today, wearing bold or too light colors is no longer reserved for women. Men have a preference for neutral, dark colors with a smart appearance. Today, men of all ages wear bold colors like yellow, orange, and purple in order to appear more confident. Khaddar is a color palette dedicated to men that comes in bolds, neutrals, and grayscales. Menswear fashion has completely changed with the rise of bold hues and influenced the overall aesthetic of men's style.
Traditional Pakistani wear is being worn with grace and dignity by modern men. Fashion designers often take advantage of unorthodox patterns, which set new trends in menswear, along with delicate and decent-looking embroidery. We offer high-quality fabrics at Abbasclothhouse.pk. Check it out and buy Khaddar suit online from our store. You can browse the collection in the online shop at your leisure, place your order and get it delivered to your doorstep. Online shopping with us isn't only convenient, but you can also return the products if you don't like them.