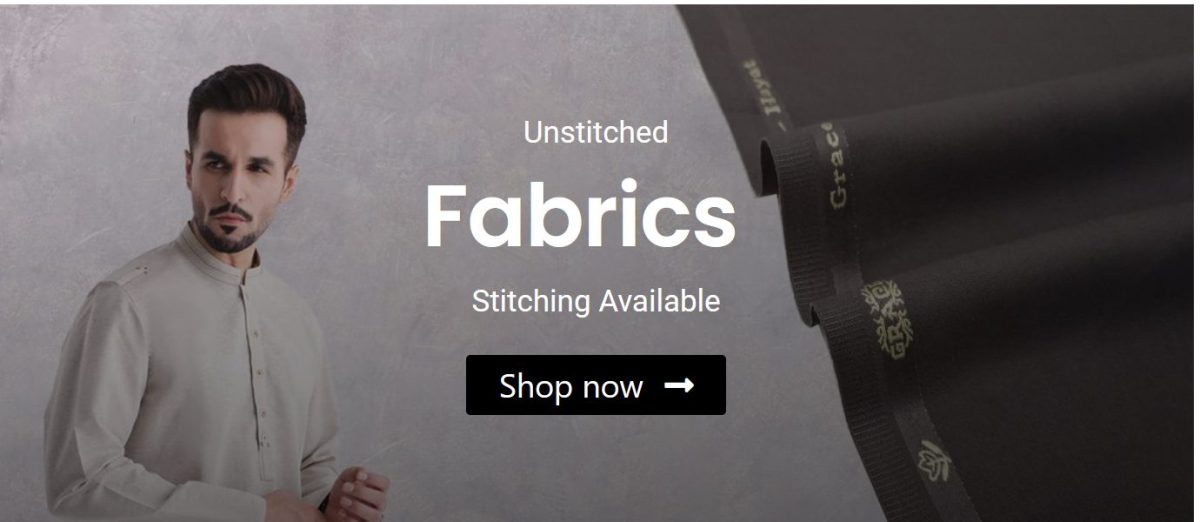 Shabbir men's fabrics 
The Pakistani public in 2021 is aware of the top clothing brands of the modern era. Since every season brings new designs and collections, keeping track of the best brands can be challenging. Trends and in style are not the only things that influence people; brands that offer greater fabric material and better designs are also important. Shabbir men's fabrics are regarded as one of the most stylish, unique, and classy in the industry. This is Pakistan's most well-known menswear brand. These elegant clothes are available for a wide variety of events, and can also be worn to a glamorous dinner party or to a high-profile business meeting. With Shabbir clothing, any stylish man can look their best no matter what season it is.
Shabbir fabrics are made of the finest quality material and boast all the colors for men that are in vogue today. Abbas cloth house offers you Shabbir fabrics online shopping at their online store. Several top-quality cotton fabric brands are also available here in Pakistan, which provides their customers with top-quality fabrics. A stitched or unstitched shalwar kameez is one of the two main choices of clothes you see when you go shopping. It is generally more expensive to buy shalwar kameez or kurta that is stitched. For men and women interested in getting themselves a modern and stylish outfit, cotton fabric is an affordable option. Shabbir fabrics prices at our online store are fair for everyone. You can pick and choose Shabbir clothes from Abbasclothhouse.pk and have them delivered in Pakistan on your doorstep.
Style up your look with gorgeous men's kurta pajama colors, whether you are a style icon or a great fashionista. Wearing Shabbir's collection of a different color, either with or without a jacket, will complement your look. Check out the amazing color range at Abbas cloth house for men who are looking to do spring shopping online, since we offer stylish and affordable men fabrics at affordable prices. This way, you can not only make their celebrations memorable but also more convenient and comfortable for them.